Daniel's Quest III
You play as Daniel Haney, trying to keep the delicate balance between helping the ruler of your land recover the legendary Stone of Destiny and being the husband and father you have been called to be. Will your family survive without you, or is it only in your absence that your wife and daughter will truly see who you have become.
click below on "...[Read more]" for 2 reviews, lots of screenshots and more game information!
----------------------------------
-Review #1
http://www.pavilionboards.com/forum/...ad.php?t=21472
-Review #2
http://www.pavilionboards.com/forum/...ad.php?t=21688
A view of the world of Nevernear: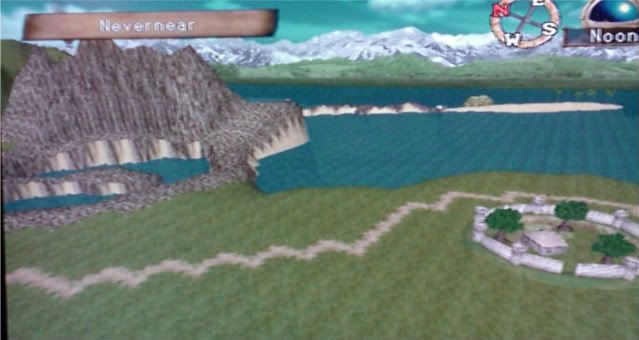 The volcano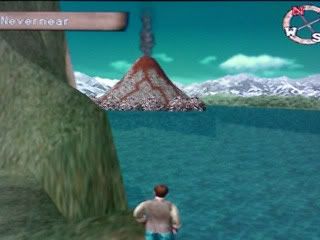 The Nevernear Pet Cemetery (Look carefully at the dilapidated grave in the back corner)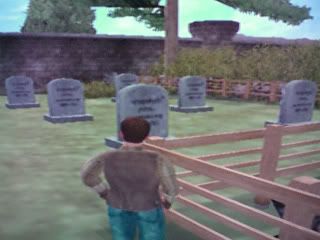 An in-game map of McNally
Light all four flames in order to open a secret compartment
At nighttime, the water here bubbles. What could this mean?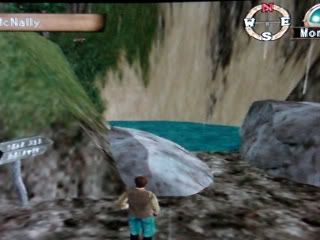 What's the crate next to the raft on the beach?
YOU MUST READ ON!!!
-Special Feature Menu (only accessible before actual gameplay begins), which includes original tribute teasers for both "Whispers in the Woods" and "Series 1: Destiny Beckons," information about Daniel's Quest I and II, and extra behind the scenes information about Daniel's Quest III.
-Multiple high-quality cut-scenes (some of which I spent more than 10 or 15 hours on)
-Two unique warping methods (which drastically decrease walking-time)
Quickstone and Rapidrock methods require a key to be placed in the warping rock. They take you from place to place in one world without needing to hold down the triangle button.
The Flight Items allow you to warp from world to world without requiring blimp travel.
-Special cameo appearances (by some very unexpected players)
-Limited battles (Almost all random battles can be bypassed)
All battles in caves and dungeons are event battles. The only random battles are in fields and they are not required to beat the game. They do not build your experience anyway.
-Plenty of save points (so you can play for short spurts at a time)
-Many secrets and hidden surprises (including a bonus party member)
[Here's one tiny hint: In King Donald's castle, make sure to check the potted plants.]
-Well-thought-out maps (check everywhere you go for little surprises and bonuses)
-Intricate fields and towns (maximizing space and graphics for a more fully-immersed feel)
-Three different possible endings (based on the choices you make throughout the game)
-Detailed descriptions of treasures and items (make sure you read those)
-Correct grammar and spelling
-Several game segments in two languages!!
-Takes only about eight or nine hours to play
-Play-tested thoroughly by three different people, whose comments have proven to be invaluable
-On-line help by Private Message at both
www.pavilionboards.com
and
www.rpgmmag.com
(I'm more than happy to help you along your quest. Send me a message and I'll give you a hint to help you get to your next step in the game, if necessary)
I hope you enjoy playing it. I certainly have had a great time making this game.
Credits:
I would like to thank
Valkysas
Everyone at the RPG Maker Pavilion
Ixzion
Everyone at the RPG Maker Magazine
Demo Playtesters:
Kittykicker
Perversion
Demo Feedback:
Anonymous Bo
Crythania
1ce
Lausen
Irate Giraffe
Obright
Perversion
Vanquish 3000
Official Previewer:
1ce
Translation Assistance provided by:
Kirin
Phoenix
Full Game Progress Feedback:
1ce
kamekaze77
Lausen
Obright
Perversion
Full Game Playtesters:
Crythania
Lausen
Daniel (my good friend whom the game is based on)
While he's not in the official in-game credits, I'd also like to thank Ryner for all of his thoughts and suggestions.
Pagerron