The sequel to the survival horror, more challenging, user friendly and smoother game-play than it's predecessor. Project Viral Outbreak takes off 12 hours after the original where the city of Colorado has become infested with zombies. Play as Croid Mason, the local gangster who strives for survival against the zombie hordes alongside with other survivors he encounters in the city.
(
Click to Download Demo
)
FULL GAME FEATURES
-Updated and better ABS
-Tons of Weapons
-Infested City
-Choice of difficulty level
-Hints for Easy Difficulty
-Cheats
-Some fresh new graphics
-Zombies
-Mutants
-Shock Factors
-A dark atmosphere
THE STORY
Life's tough for Croid Mason, a gangster living in the inner city of Colorado. What makes things worse is that Croid is sent off into the Correlli Estate to kill the local crime-lord, Don Correlli. Strangely enough, when he arrives the Don is already dead. Shocked from this, he is then randomly attacked by the Correlli members who have turned into flesh eating cannibals or in other words zombies and while all of this is occurs, a zombie outbreak floods the city. Croid manages to escape the estate to find that the city isn't safe tagging along with some other survivors. Will it be possible for him to survive the horrors ahead?
CONTROLS
• Move Up = Up Cursor
• Move Down = Down Cursor
• Move Left = Left Cursor
• Move Right = Right Cursor
• Action/Interact = ENT Key
• Cancel/Menu = ESC Key
• Shoot/Strike = S
• Run = Hold (X) whilst moving…
• Sneak = Hold (Z) whilst moving…
IMAGES
ZOMBIES
CORRELLI ESTATE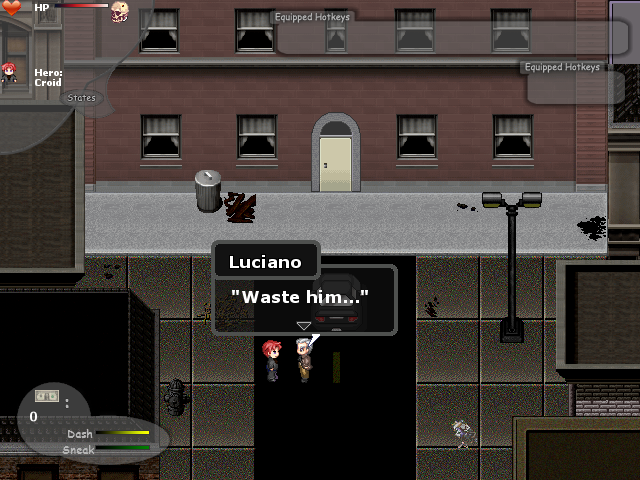 RESTAURANT
INTERIOR OF CORRELLI ESTATE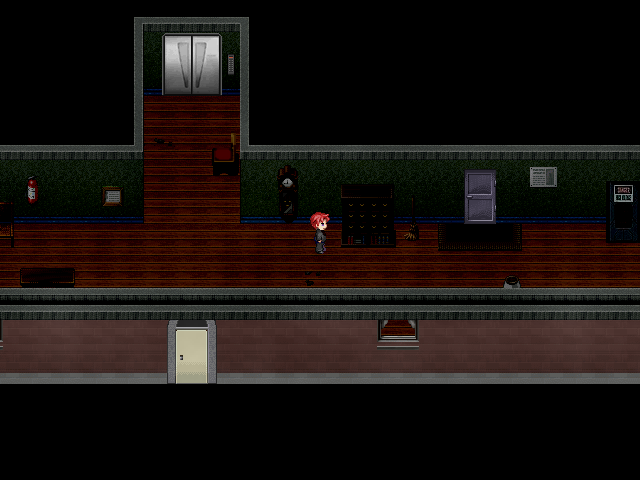 CAFE