This is my "Horrors of Fanfic" contest game. I'm bored so I figured I'd take some pics and see what you guys think so far. I know the quality sucks but I can't get the flash off.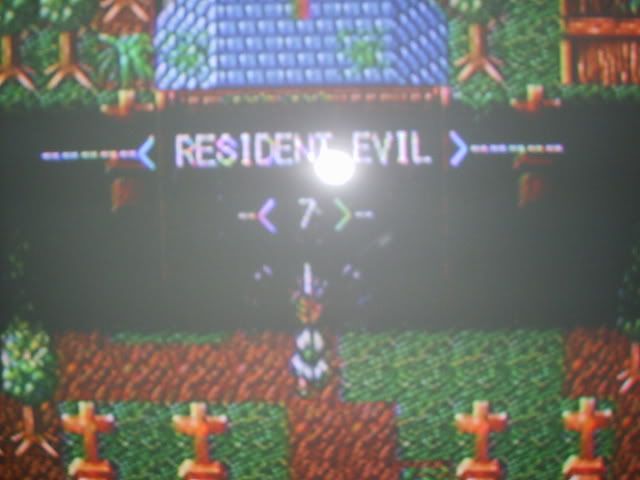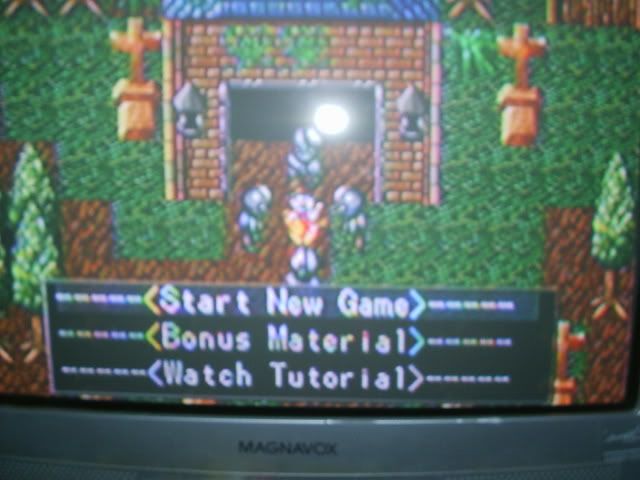 Just the title screen. Yeah, she gets pwned.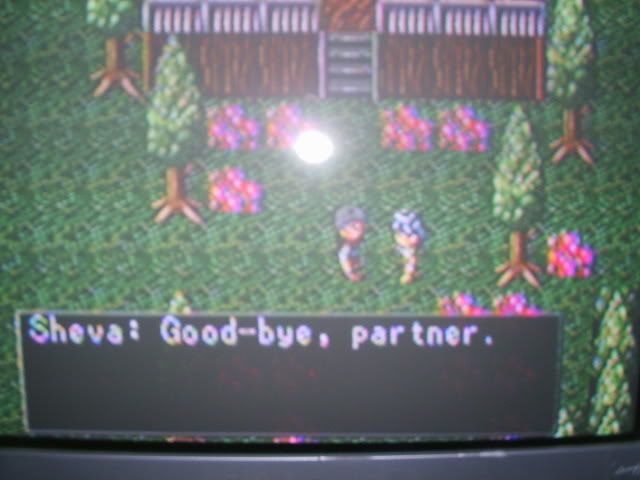 I hate having to work from other peoples ideas. Pretty much after the opening scenes it's all my stuff though. I just use the fanfic to set up the story.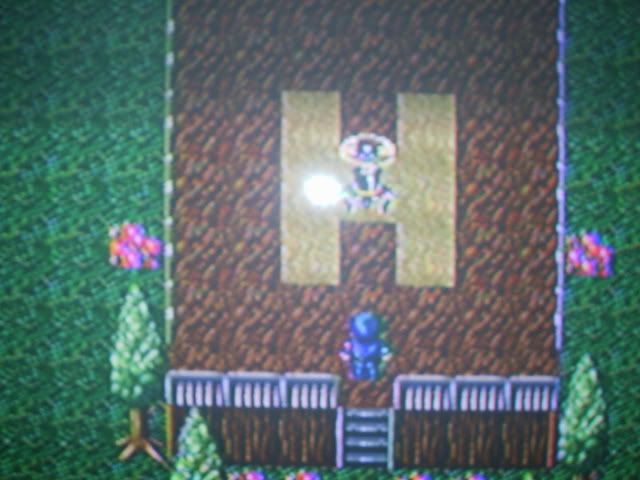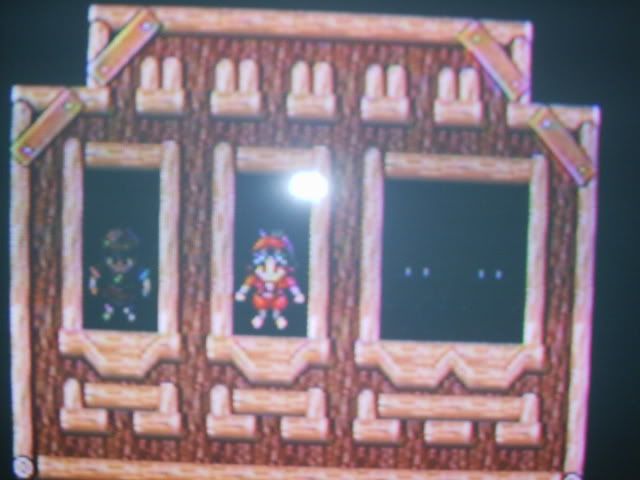 This is the character selection screen. I plan on making it then bring you to the chapter selection screen for each character. Each group will have a few chapters that tie into the overall story. That's the plan anyways. We'll see.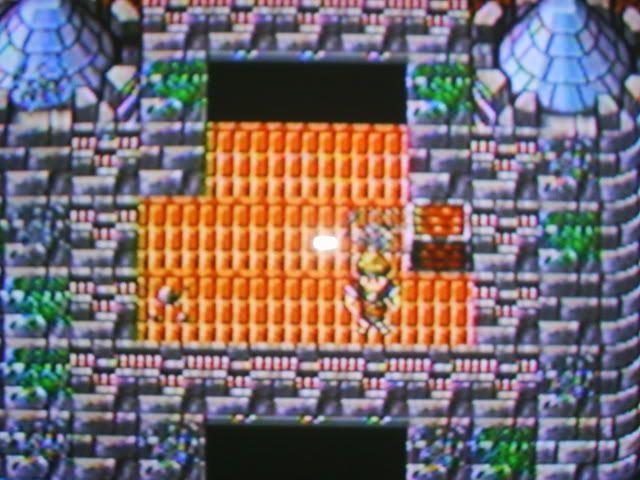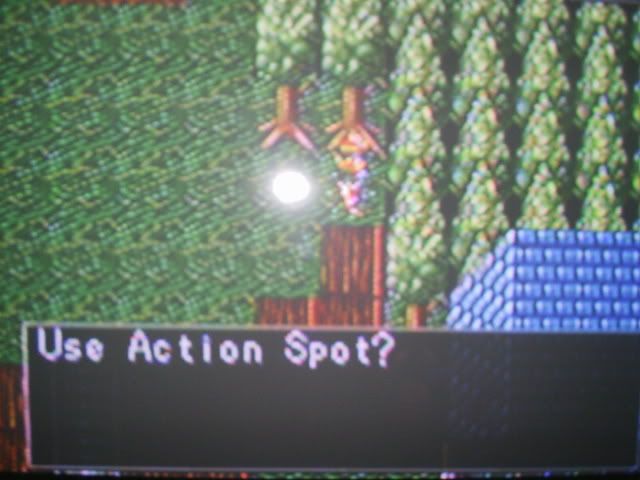 There are "Action Spots" that perform actions. Who would have thought? He'll jump over to the roof here.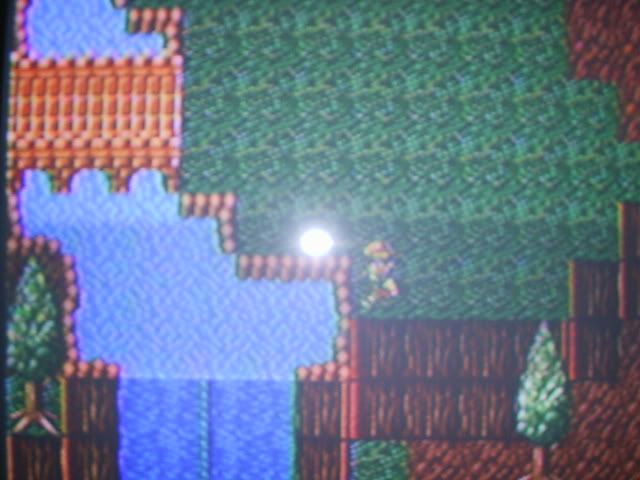 Hmm... Follow the rope down.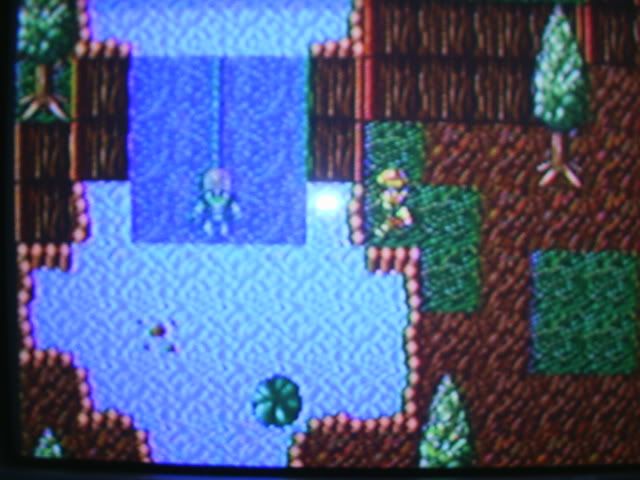 How could that have happened?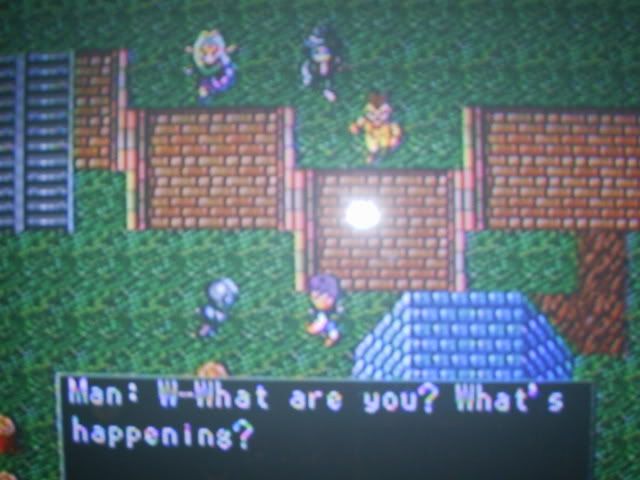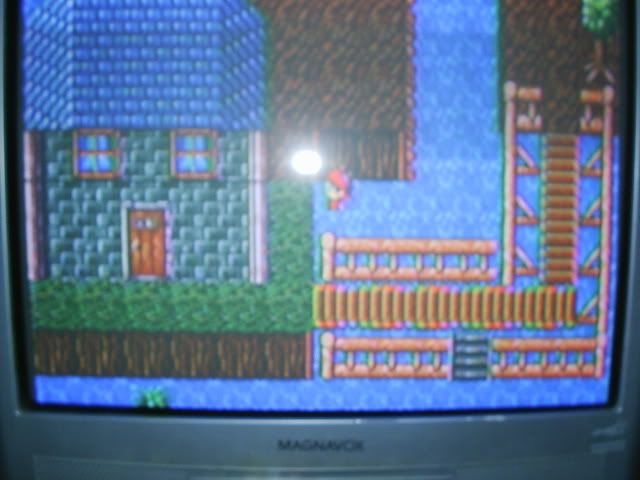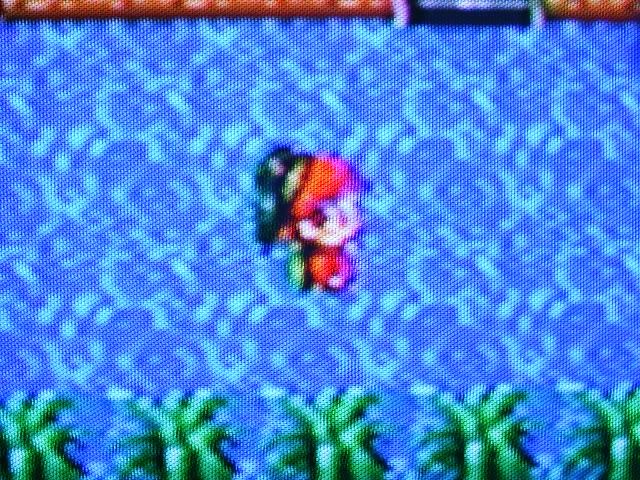 What Resident Evil game would be complete without a marsh chapter? For that you need to walk in the water, right? I thought so.
Nothing is set in stone yet. It's still very much open to change. I'm still not sure how I want the battling, but it will probably be similar to Evil Fantasy and Survival. Although, I do have another idea. I'll be tying in puzzles like the RE games tend to do.
Any thoughts would be nice.